one4all® is a Grad-Wear program designed by Stadium Sportswear Ltd. to provide a selection of products in an environmentally friendly and most economical method, while supporting the local economy.
By selecting these products you are making a positive impact on the environment as well as supporting jobs in Alberta.
Russell Athletic® and Fruit of the Loom® products are stocked in Edmonton at the designated Russell Athletic warehouse. With Inventory right here in town, we reduce the negative impact of long range transportation, such as pollution.
In addition, there are no freight charges, and of course, those freight savings are passed on to you the consumer.
As an added benefit, we save time which means you get your product faster.
And we will get your order delivered in rush priority statuss, leaving a green footprint along the way. Lower Price…Faster Delivery…Best quality …and good for the environment!
To qualify for the prices below we must receive complete order information including sizes required within your email. Refer to size chart and measuring tips.
695M Russell Athletic Hoody or 693M TwoTone Hoody $31.11

698M Russel Athletic Crewneck Sweat Top $24.13
696M Russell Athletic Sweat Pant $24.13
64STTMO Russell AThletic Tee $12.28
3930R Fruit Of The Loom Tee $10.12
4930R Fruit Of The Loom Long Sleeve Tee $12.90
SF45R Fruit Of The Loom Sofspun Tee $10.50
All Prices include the one4all® print graphic.
No Set Up Fees, No Art Fees, No Shipping Fees!
$10.00 delivery fee applies to all orders (delivered to your school)
GST additional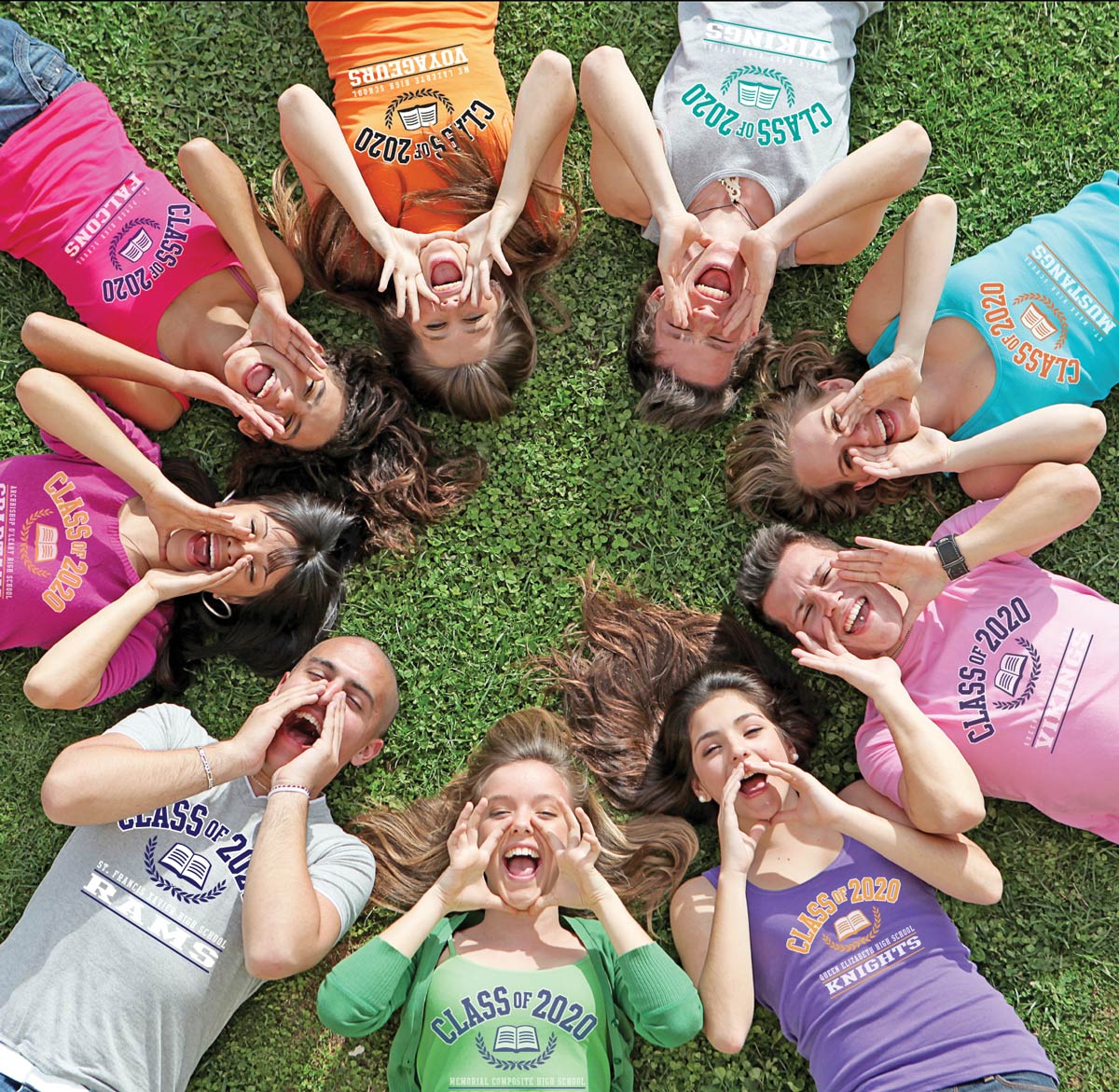 one4all® is exactly that…one design for all! United we stand… the class of 2020.
The generation that stands for a greener world and a better way. By using the same art template and simply changing the name of the school, we save vast amounts of water, power and chemicals, making this an environmentally conscious initiative.
The end result is that you get the best quality and the best price while our planet get's the best deal!
a win win for all…one4all